Who We Are
Our Founder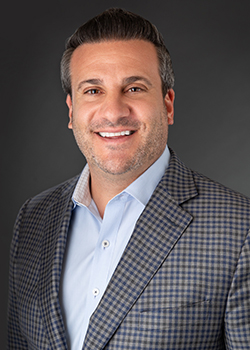 Louis Margro, CLU® ChFC®
CA Insurance Lic 0F65072
Since 1997 Louis Margro has been providing financial strategies to business owners, physicians, celebrities, families and individuals that help them protect their assets and meet their long-term financial goals.
Building his own business from the ground up, he has a complete understanding of what it takes to create and conserve wealth. His experience and education have provided him expertise in all of the following areas: estate planning, business continuation planning, legacy planning, retirement planning, charitable planning and deferred compensation.
When he is not in the office, he enjoys traveling with his wife Christine and their children Isabella and Joseph. He is an avid golfer and a member of Brookville Country Club.
Chartered Life
Underwriter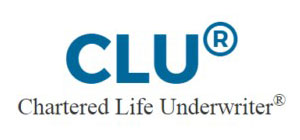 Since 1927, the CLU® has been the respected risk management credential for advisors. Designees have completed eight or more college-level courses representing an average study time of 400 hours. Topics for required courses include insurance and financial planning, life insurance law, estate planning, and planning for business owners and professionals. The designees must meet experience and continuing education requirements and must adhere to a high ethical standard.
Chartered Financial Consultant (ChFC®)
The ChFC® designation has been a mark of excellence for almost thirty years and currently requires nine college-level courses, the most of any financial planning credential. Average study time to earn the ChFC® exceeds 450 hours. Required courses cover extensive education and application training in financial planning, income taxation, investments, and estate and retirement planning. Additional electives are chosen from such topics as macroeconomics, financial decisions for retirement, and executive compensation. ChFC® designees must meet experience requirements and adhere to continuing education and ethical standards. The credential is awarded by The American College, a non-profit educator founded in 1927 and the highest level of academic accreditation.
Lifetime Member of The
Million Dollar Round Table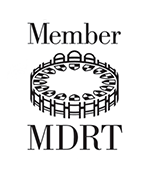 The Million Dollar Round Table (MDRT), The Premier Association of Financial Professionals®, is a global, independent association comprised of the world's leading life insurance and financial services professionals from around the world. Founded in 1927, MDRT members demonstrate exceptional professional knowledge, strict ethical conduct and outstanding client service, and membership is recognized internationally as the standard of excellence in the life insurance and financial services industries.
National Association of Insurance & Financial Advisors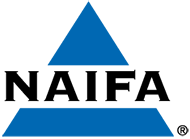 Members of the National Association of Insurance and Financial Advisors (NAIFA) are trained professionals that are highly educated that adhere to a code of ethics, ensuring that clients' interests are always put first. They are focused on consistently delivering excellent service so that long-term relationships may be fostered. NAIFA members also spend their time serving their communities and supporting local charities, as giving back to others is deeply important to them.
Strategic Resources
Effective financial planning can sometimes require a team of experts working together to serve your best interests. In such situations, we are the quarterback who makes sure everyone is working together to achieve the best possible results. If you have existing team members you trust, such as your CPA or attorney, we are happy to work with them, and we can also bring in our subject-matter experts as needed. Some of our strategic alliances are detailed below.
Our Process
One thing our clients appreciate about working with us is that we don't believe in cookie-cutter financial services or a one-size-fits-all approach. Instead, we follow a meticulous process designed to help get to know each client's situation, goals and level of risk tolerance so that we can make appropriate recommendations to meet their needs. Everyone is different and we may amend our approach to suit a specific client, but in general, we utilize the following process to help those we're privileged to serve.
Step 1: Review
Review your individual situation and personal objectives. Every family's financial situation is unique. That's why it's so important to find out as much as we can about you and your financial goals. The more we know about you, the more precise recommendations we can make and the more we can help you. As a result, we may take some time to discuss your hopes, dreams and objectives, and the things that really matter to you. This is the basis for the first meeting with anyone we sit down with.
Step 2: Analyze
Analyze and review your needs. As needed, we will work with you to identify and prioritize your objectives, and then help establish benchmark goals. This is important because we live in a world of unlimited choices. People often fail to achieve objectives because they try to accomplish too much at once, or they don't attach specific deadlines to their goals. By breaking down your goals to specific objectives, you can look at available resources and decide which goals are realistic, which need to be adjusted and scaled down, and which simply must be abandoned.
Step 3: Develop
Develop and implement a strategy to help you achieve your goals. Based on our conversation and analysis, we can recommend the steps that it will take to help you achieve your financial goals.
Step 4: Coordinate
Coordinate your financial activities. We regularly coordinate insurance and financial activities for clients with the other members of their team of financial, tax and legal advisors. We can do the same for you.
Step 5: Implement
We'll implement your strategy, and work closely with you and your other third party professionals to ensure its success. We'll monitor progress and provide ongoing service as your needs and situation change over time.
Step 6: Monitor
Planning is not a one-shot deal. Strategies need to be adjusted periodically as your life and the economy changes. We will work with you over the years to help keep your program on track with your changing needs.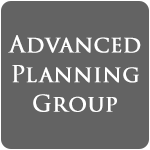 The Advanced Planning Group collectively leverages years of practical experience and disciplines in law, accounting and financial service, in order to provide New York Life agents with unparalleled assistance in estate, business, and life insurance planning. Because the Advanced Planning Group supports agents who have a nationwide clientele, the group has insight consulting on estate and business plans at all levels of wealth across all 50 states. The Advanced Planning Group is called to action to advise on hundreds of business and estate plans each year; and that means Louis Margro can bring experience, value and insight to your planning situation. The Advanced Planning Group does not provide specific legal, tax or accounting advice.
Louis Margro and his fellow financial professionals are proud to be affiliated with New York Life Insurance Company. New York Life and its wholly-owned subsidiaries provide life insurance, fixed annuities, and long-term care insurance. A mutual insurance company, New York Life is one of the largest mutual life insurance companies in the United States and holds the highest possible financial strength ratings currently awarded to any life insurer from all four of the major credit rating agencies: A.M. Best (A++), Fitch (AAA), Moody's Investor Service (Aaa), Standard & Poor's (AA+). (Source: Individual independent rating agency commentary as of 10/15/20.)
Ash Brokerage is an unaffiliated privately-owned family-operated insurance brokerage general agency. Ash provides us with a multitude of products and support for life insurance, long-term care, disability income, and annuities, not available through New York Life or its subsidiaries. Our partnership with Ash complements our mission to provide our clients with objective solutions to suit their individual needs.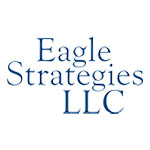 Through Eagle Strategies, Louis Margro provides fee-based financial planning, investment advisory services, and access to investment management programs. Eagle Strategies LLC is registered with the Securities and Exchange Commission as an "Investment Adviser" and is an indirect, wholly owned subsidiary of New York Life Insurance Company.